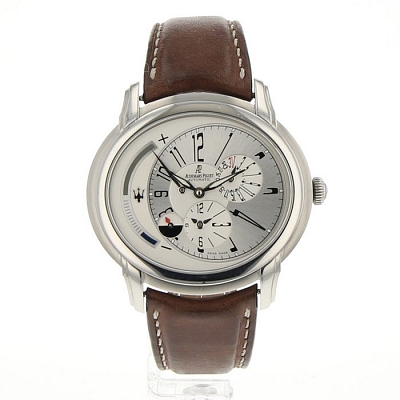 Audemars Piguet Watch Overhauls
If your AP watch hasn't been working as well as it should and you aren't sure what to do, consider coming to use for our Audemars Piguet watch restoration services here in NYC. We have certified watchmakers that have been doing this for years and have all the parts on hand necessary to ensure a quick speed of service for you. We are a family owned and operated business and can handle anything you bring our way. Visit us at our Midtown NYC location today and get a free estimate.
So, what's the difference between an overhaul and other methods? Other methods are generally done for older watches, and typically are more drastic than overhauls, making them more expensive and time consuming. Is a watch overhaul right for you? Well, we'll tell you what we do, and you can judge for yourself.
Fill in the form below and we will contact you as soon as possible.