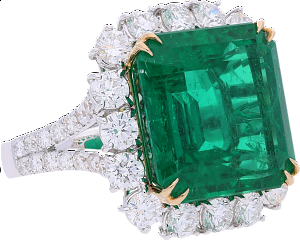 Sell Emerald Gemstones In NYC
Have an abundance of emerald gemstones to sell and just haven't gotten around to finding a buyer yet? We invite you to come to our Midtown NYC based shop today so that we can give you a free estimate. We are the best emerald buyer to come to if you are wanting to get the best value possible for what you bring. Remember, we offer same day purchases of all emeralds and pay in cash too!
Sell Emeralds Here
We are a family owned and operated business that has been around for over 30 years and buy any emeralds you own! Whether your emeralds are low or high quality, in jewelry or embedded in other things, we can help you! Come sell emerald gemstones to us at our Midtown NYC based business today.