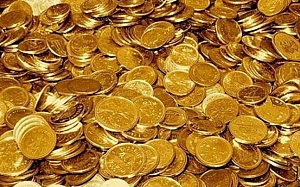 Sell Gold Coins In NYC
If you are trying to sell your gold coins in NYC, then now would be best time to visit our shop. We offer same day purchases and pay in cash, so you have no reason to wait around for a check to cash. Even better, we offer a free estimate of the value of your gold coins beforehand, so that you know you are getting the best offers around.
Sell Old Gold Coins Here
If you are looking for the best gold coin buyer in NYC, then this is the place to visit. We are a family owned and operated business that has been around for over 30 years and are here to get you the best value for your gold coins. Whether your gold coins are new, old, or damaged, visit our Midtown NYC based shop today!